Over the last few days the Amazon has been trending on the news due to the fires that have been burning in the region non-stop. The importance of the preservation of the rainforest only truly becomes meaningful if it speaks to your personal experience.
I used to think the Amazon was a uniform, impenetrable and unwelcoming part of the Earth, as one usually does. But since I started to visit the region, back in the 90s, I was blown away to discover that my preconceptions were entirely wrong: the diversity I encountered – the people, the sceneries, the rivers and the trees –  created a very strong bond to the rainforest.
For me, the most memorable moments in the Amazon were spent with my family, navigating the mighty rivers of the region such as the Rio Negro and Rio Tapajós. The key to an authentic and immersive experience, I believe, is to have the freedom and flexibility to explore at one's own pace and interest, which only a private boat will allow you to do. That's why, at Matueté, we took great care curating a wide selection of boats – from small expedition vessels for a small family to luxury megayachts – to cater to various group sizes and luxury levels.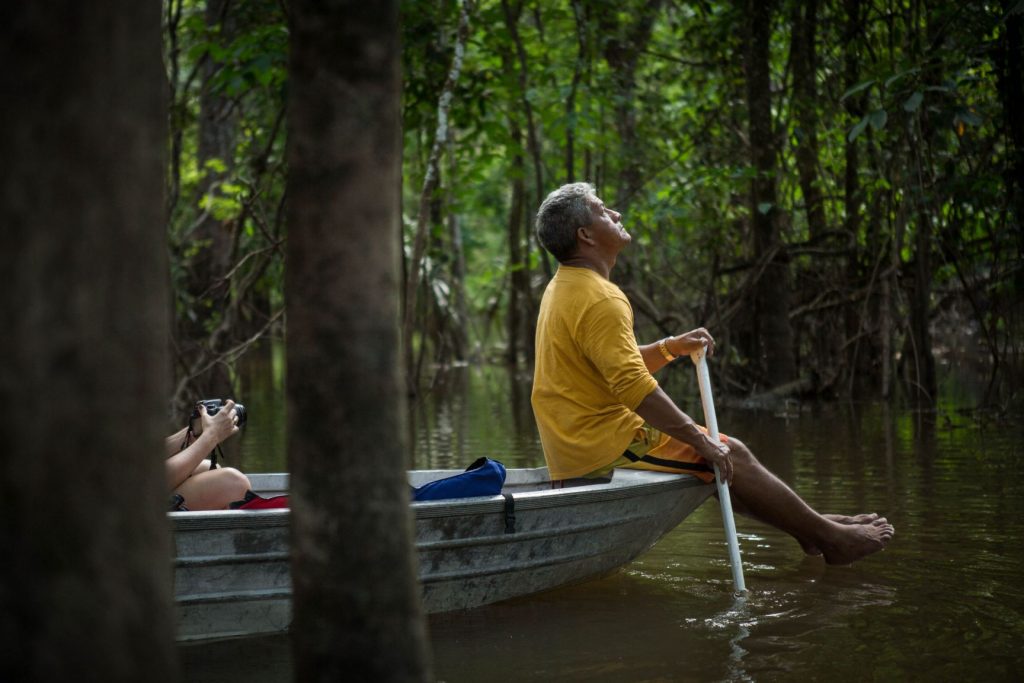 I've always been passionate about sharing stories and information as a way to inspire other fellow travelers to connect with the forest and experience this life-changing journey. Because despite having designed many trips to the region, the effect this place has on people never ceases to amaze me.
The Amazon is one of the most important ecosystems in the world, although one of the lesser known destinations by the travel industry. So to help spread quality information about the region, I am very proud to announce the launching of our new website Amazonia by Matueté, showcasing how to best travel in the Brazilian Amazon. It is also designed to be a useful resource to our trade partners with a dedicated travel agent area.
It has never been more important than now to preserve the rainforest and more and more this is becoming part of my mission in the travel industry to help the world's most influential travelers to have a significant experience in Amazon.
I hope you will enjoy spending a few minutes learning about the Brazilian Amazon and how to produce a spectacular trip in the region.
Um abraço,
Martin Frankenberg
Managing Partner, Matueté